Your creativity is going places.
Between 2012 and 2016 oversaw user experience for a new suite of over a dozen Creative Cloud apps at Adobe. Our team's mission was to bring new creative tools to the masses - apps that are powerful enough for professionals but easy enough for anyone to use. We were featured in Apple's Best of 2015 & 2016 lists, in the Apple and Google app stores, and were showcased in Apple's September 2015 keynote.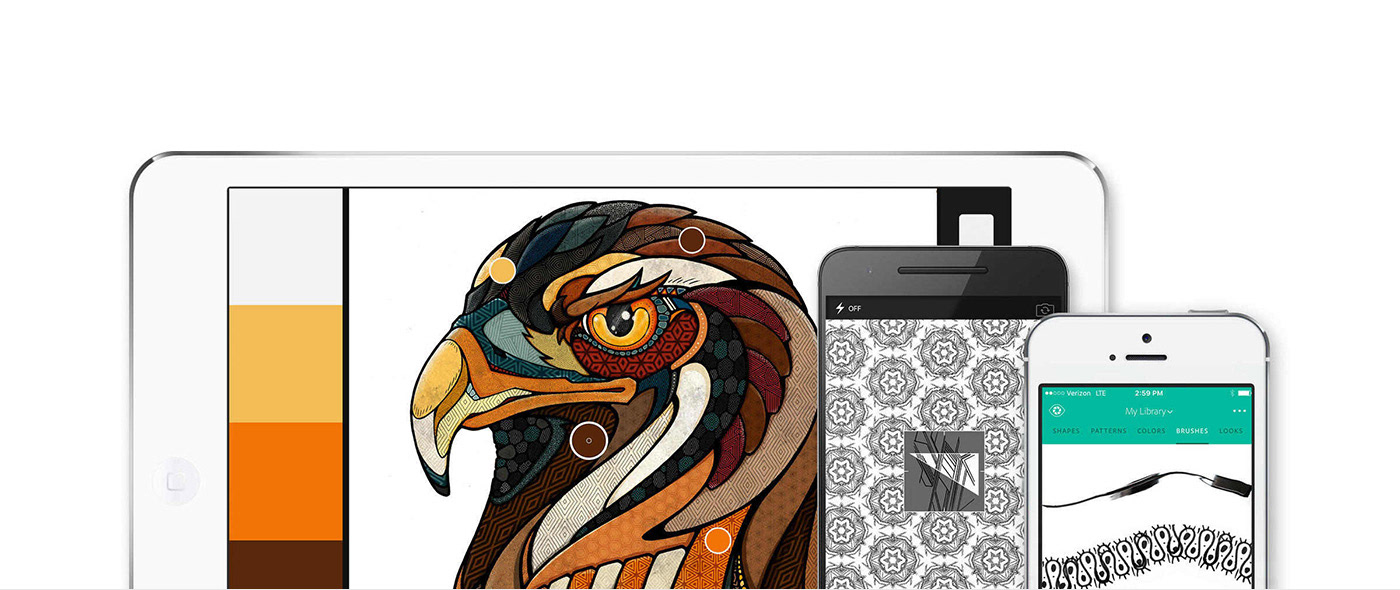 Use your mobile device as a vector converter to turn photos into color themes, patterns, type, materials, brushes, and shapes. Then bring those assets into your favorite desktop and mobile apps — including Adobe Photoshop, Illustrator, Dimension, XD, and Photoshop Sketch — to use in all your creative projects.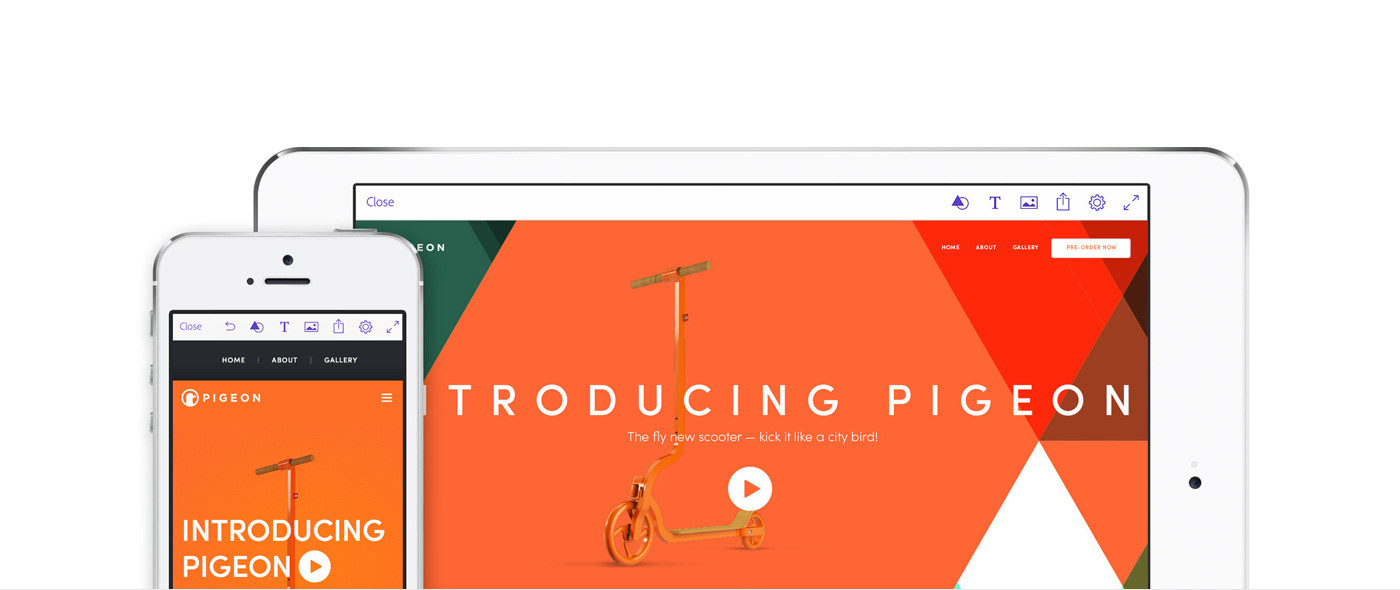 Create layouts on your phone or tablet using natural drawing gestures. Comp converts your rough shapes and lines into crisp graphics. Pull in vector shapes, images, colors, and text styles from your Adobe Creative Cloud Libraries and professional fonts from Adobe Fonts, and send your comps to Adobe Photoshop, Illustrator, or InDesign to finish on your desktop.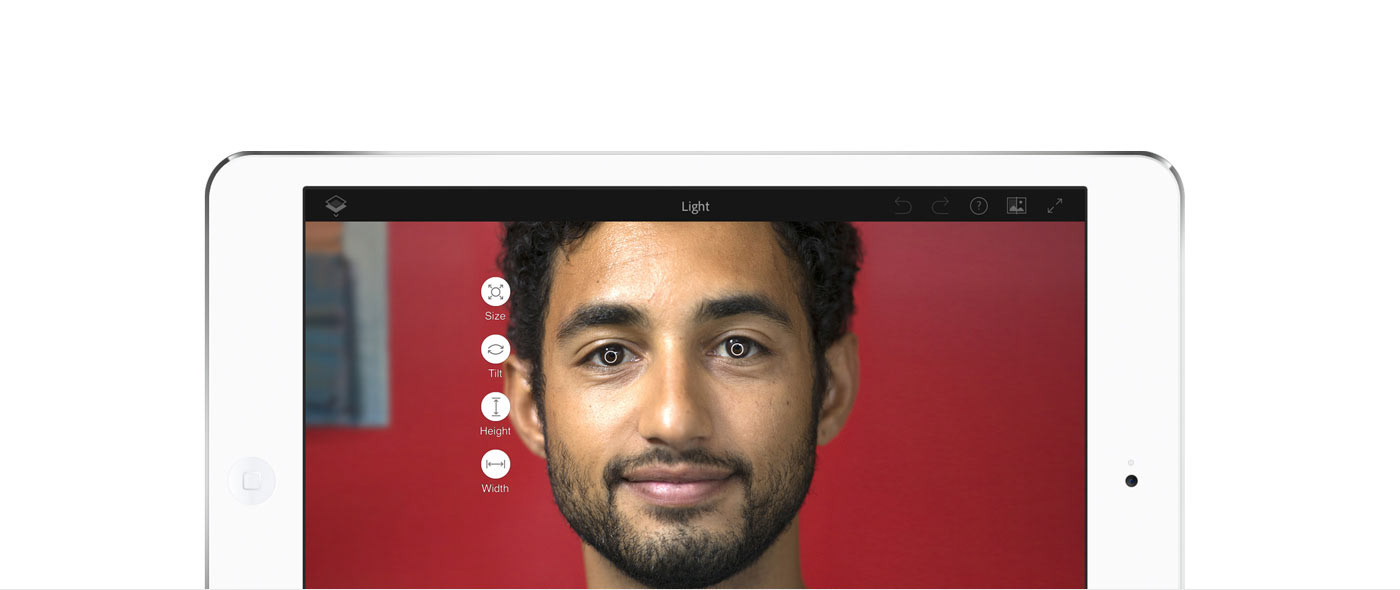 Photoshop Fix puts professional Photoshop editing tools in a friendly mobile interface so you can quickly repair or refine any image, anywhere you are. And because it integrates with Creative Cloud, you can easily send your images to Photoshop, Lightroom or Photoshop Mix to take them to the next level.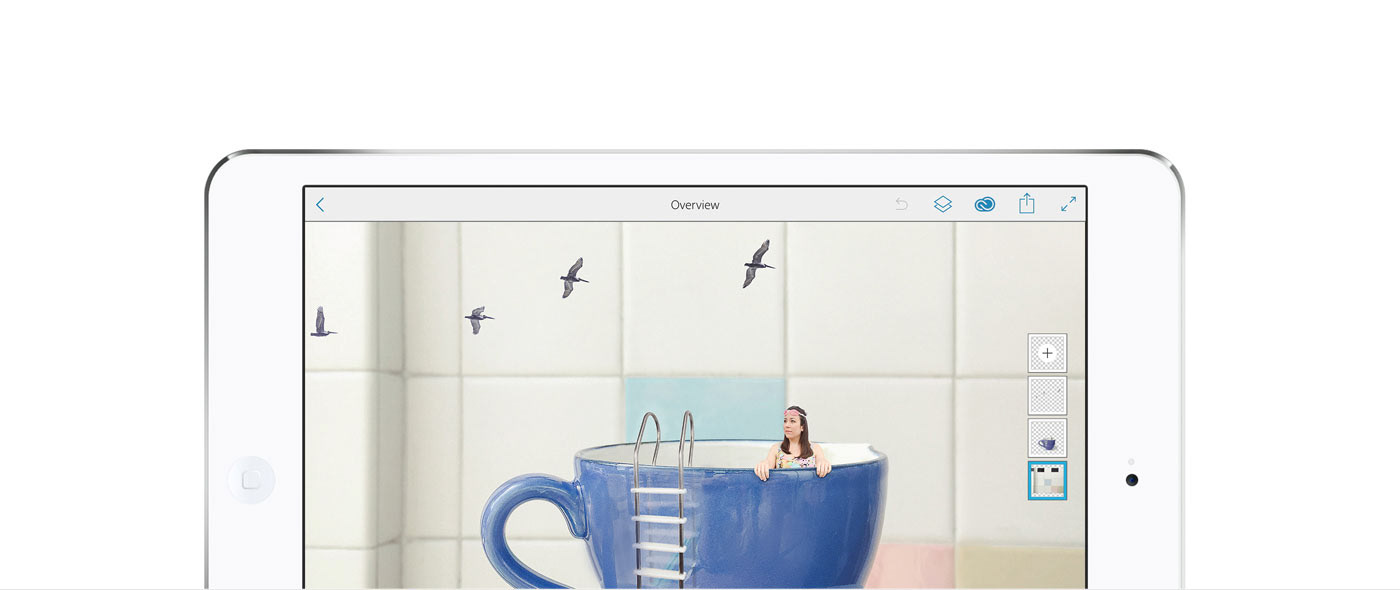 Get the app that brings serious Photoshop editing to your mobile device. Photoshop Mix lets you cut out and combine elements from different images, blend layers and apply looks on your iPhone, iPad or Android device — all compatible with Photoshop.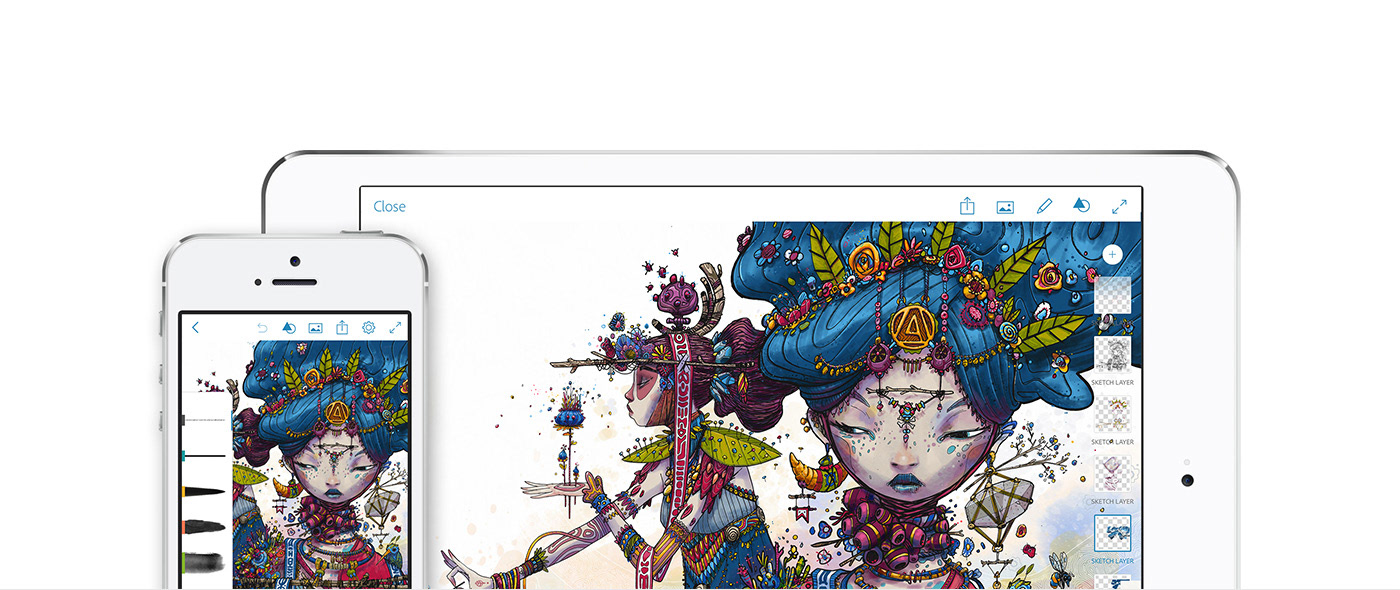 Photoshop Sketch lets you create expressive drawings anywhere using natural drawing tools like pencils, pens, markers, and watercolor brushes to get all the textures and blending effects you'd get on paper.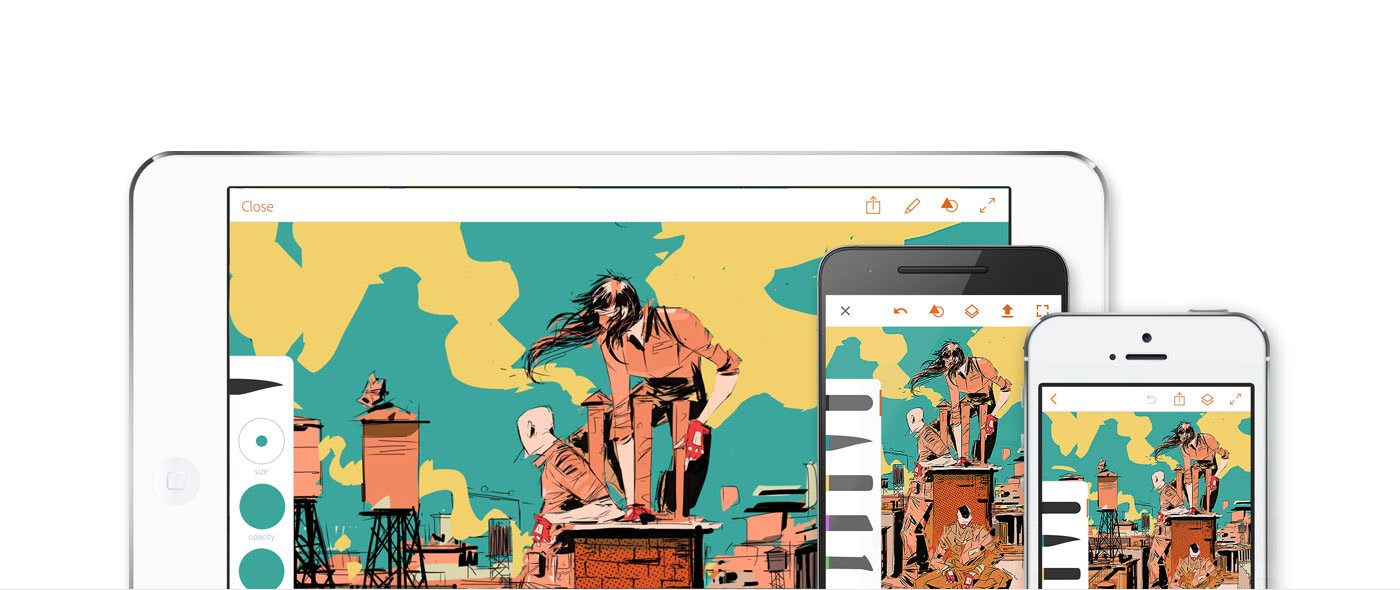 Create beautiful free-form vector designs on your mobile device with Illustrator Draw, the app that lets you turn your ideas into production-quality artwork wherever inspiration strikes.


Photoshop Express makes it easy to edit, get creative, and share photos so they stand out on social and everywhere else.



Adobe Creative Cloud for iPhone, iPad and Apple Watch: Your work, your inspiration, your creativity, with you wherever you go. Included as part of your free membership, this app connects your mobile devices to the Adobe Creative Cloud.


Create and edit amazing videos right on your mobile device with Adobe Premiere Clip. Then send your work to Premiere Pro CC on your desktop to refine it with the same video tools used by professionals.