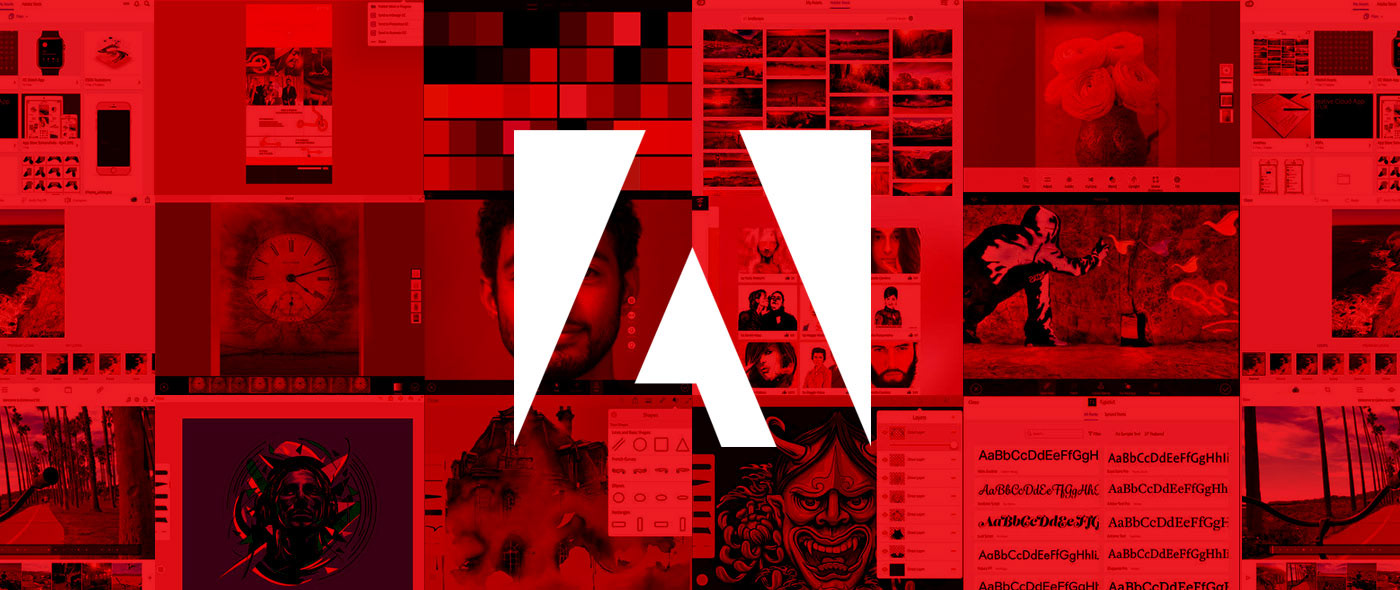 Your creativity is going places.
Sketch, draw, paint, create layouts, edit photos and make videos with Adobe's family of mobile apps. With CreativeSync all your apps and assets are connected across your deskop and mobile devices, so you can do great work anywhere.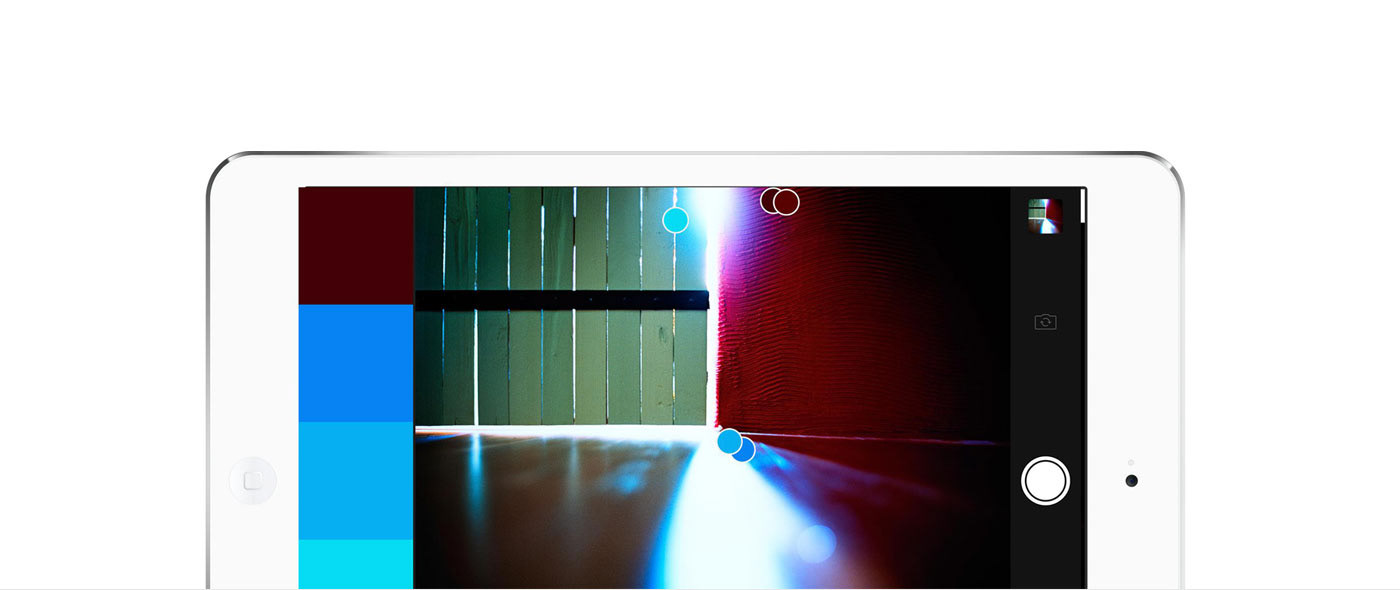 Quickly capture, edit and share uniquely crafted design assets — including brushes, colors, filters and shapes — to use in apps like Adobe Photoshop CC and Illustrator CC. It's Brush CC, Color CC, Hue CC and Shape CC, all in one place.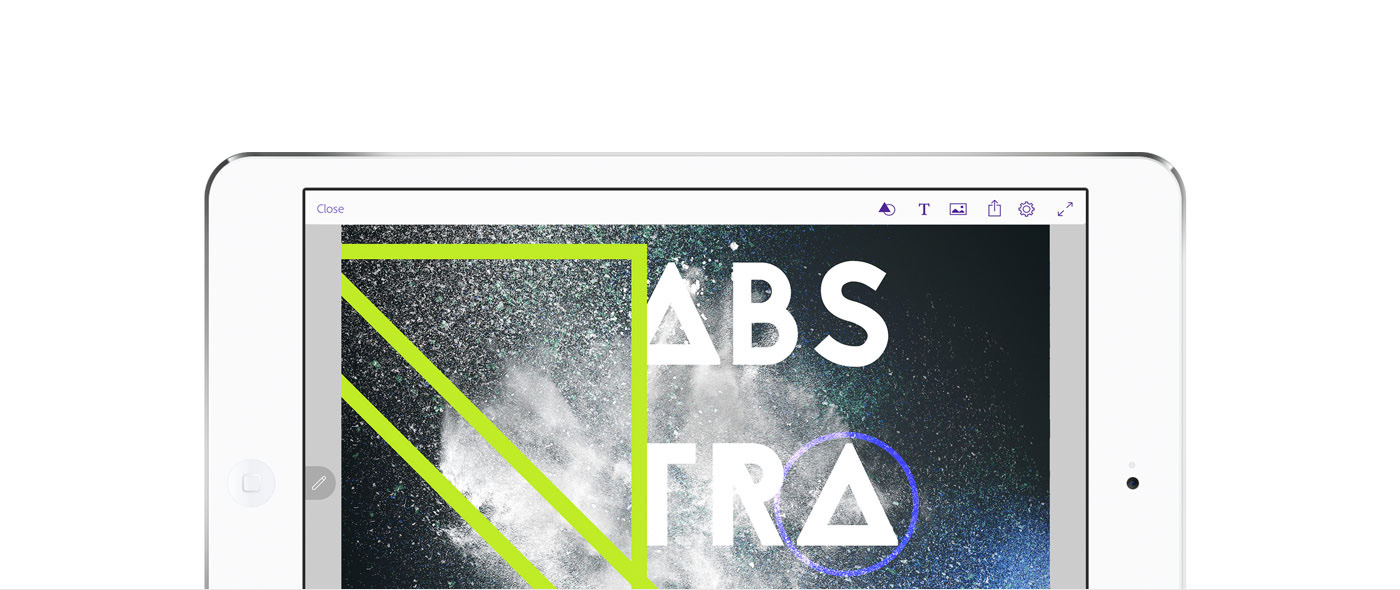 Quickly wireframe ideas for print, web and mobile using actual assets like images, shapes, text frames, colors and professional fonts. Finish developing your project in Adobe Photoshop CC, Illustrator CC and InDesign CC.

Adobe Photoshop Fix — The power of Photoshop retouching for everyone, anywhere. 

Built on Photoshop technology, Photoshop Fix empowers you to do serious image retouching and restoration on your iPad or iPhone. Heal, smooth, liquify, lighten and make other edits and adjustments that give you the precise look you're after.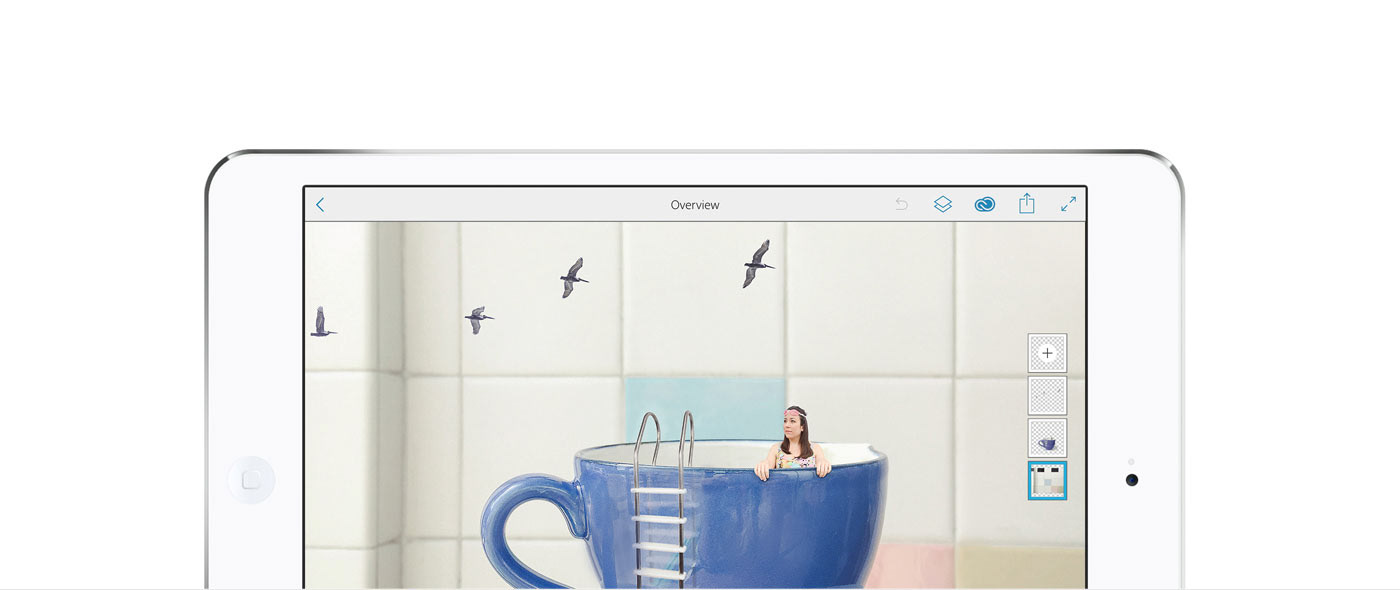 Photoshop Mix makes it quick and easy to transform your photos anywhere you are. Cut out, combine and seamlessly blend pictures to create sophisticated multilayered images. Apply one of over a dozen Looks to select areas or your whole photo. Share with friends for fun. And refine photos further or incorporate them into other creative projects by accessing them inside new Photoshop Fix or sending them to Photoshop CC on your desktop.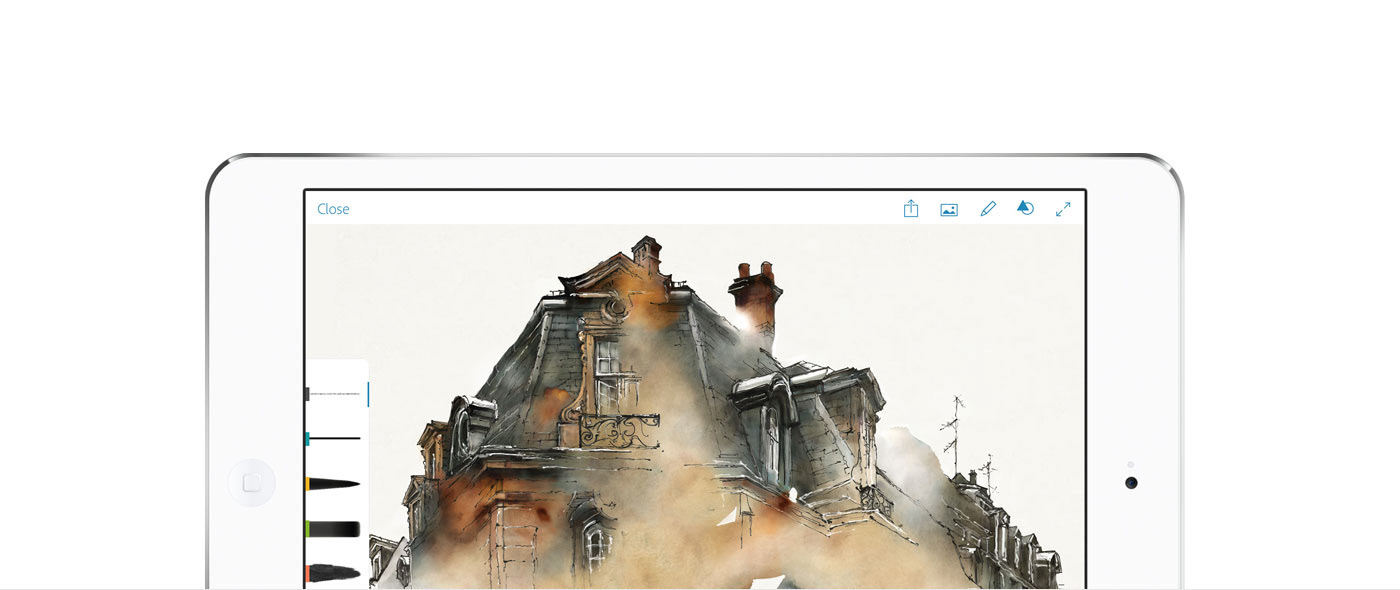 Adobe Photoshop Sketch lets you create expressive drawings anywhere using natural drawing tools like pencils, pens, markers and watercolor brushes to get all the textures and blending effects you'd get on paper.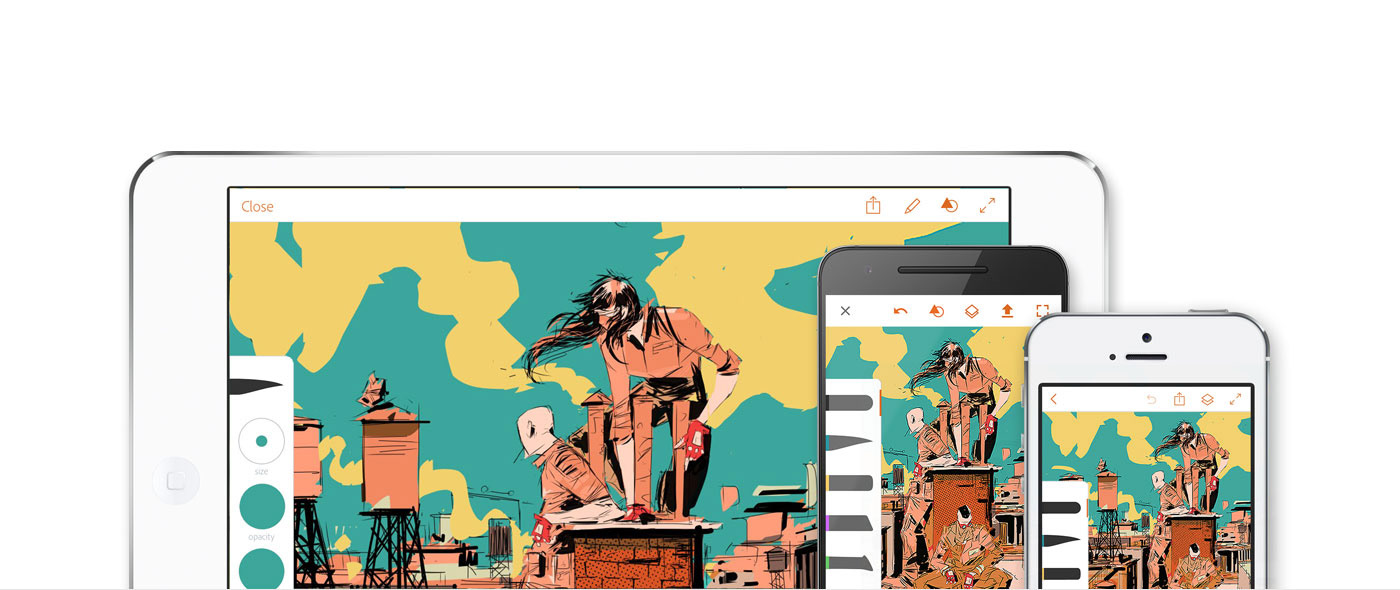 Create beautiful freeform vector designs on your phone or iPad with Illustrator Draw, the app that lets you turn your ideas into production-quality artwork wherever inspiration strikes.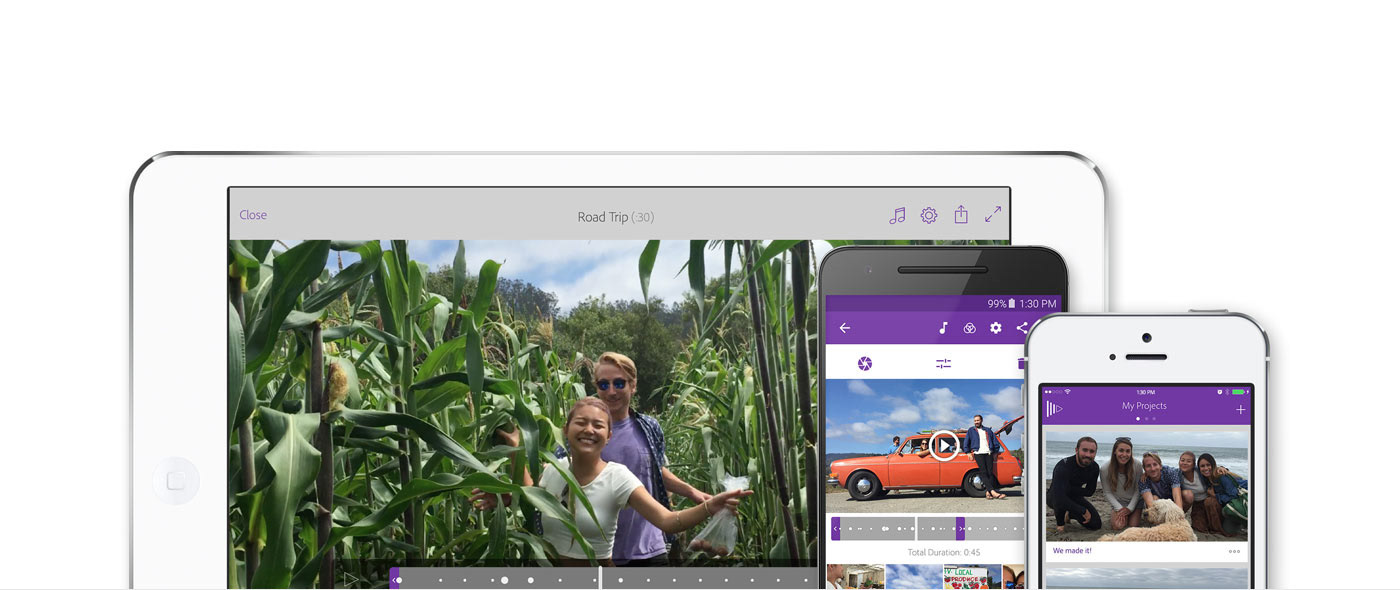 Create and edit amazing videos right on your mobile device with Adobe Premiere Clip. Then send your work to Premiere Pro CC on your desktop to refine it with the same video tools used by professionals.

Adobe Creative Cloud for iPhone, iPad and Apple Watch: Your work, your inspiration, your creativity, with you wherever you go. Included as part of your free membership, this app connects your mobile devices to the Adobe Creative Cloud.